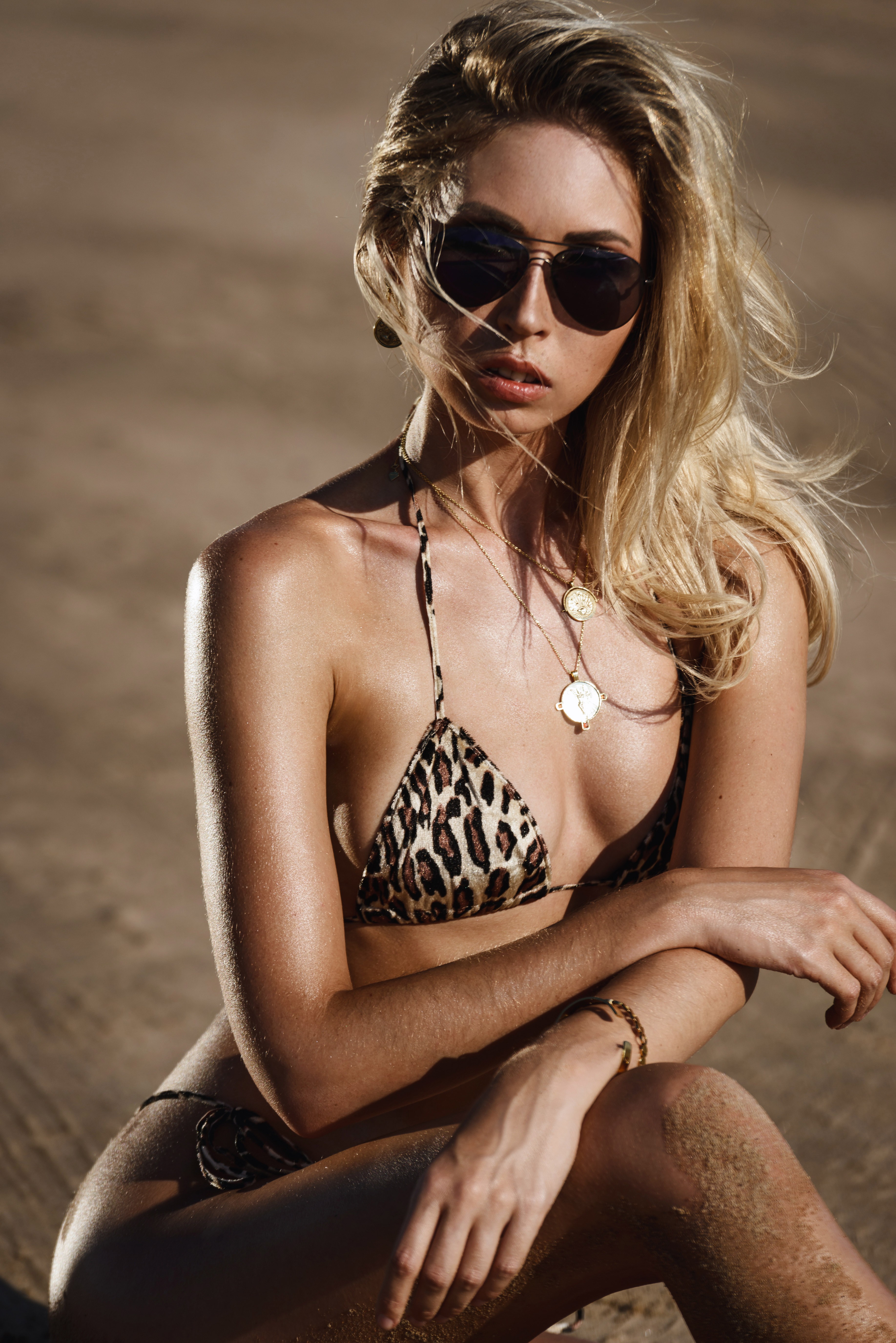 Tues March 9th 2016 Wonderful Day, So Elite Bureau Club VIP is offering special packages for Afternoon Dates and Early Evening Cocktails with our Amazing Top Elite Models and Companions.
Thurs March 10th 2016 If you are in the lower parts of Manhattan such as Wall Street, you might opt for inviting a date for a Private Romantic time, we offer exclusive Private dates for the executives that frequent New York. If you want a relaxing time, Our Courtesan's offer best experiences and a soothing time.
Sat March 12th 2016 It is a bright an beautiful day today, if you are in the city today, or outside the city, and you find yourself alone, perhaps you will consider a little elegant company with a Top Companion to come and elevate your day!
Sun March 13th 2016 If you are French Speaking or not you may want to take one of our Elite VIP Models on a Date to the French Festival in New York. It IS A Film Festival, that you will thoroughly enjoy either if you are in the film Industry or not. Our models are speak French, so you can also converse in French.
Mon March 14th 2016 If you are a drinker and love your spirit, you might want to attend the cocktail show with our beautiful models , where you will sample some of the finest cocktails at the Soho Playhouse.
Tues March 15th 2016 Nnewbies Lily and Olivia are causing quite a stir, as clients can't wait to meet both VIP Models.
Wed March 16 th 2016 If your aim is to happy a nice Party tonight just contact Elite Bureau Club VIP just for that.
Thurs March 17 th 2016 We are offering Special packages for our VIP Clients looking to book a date for four hours and more today.
Friday March 18 th 2016 Let the weekend begin with a nice Party, new Elite Models, Emily, Amelia, Lily and Olivia will be available for a special evening tonight.
Saturday March 18 th 2016 Sat is our hot day and most popular day for a nice dinner date, so don't miss out come meet Elite Bureau Club VIP models and go and have a nice meal in the city.
Sunday March 19th 2016 For those of you that are unaware Elite Bureau Club VIP offers weekend Get away, if you would like to escape all the nonsense of the city, to can take our models away for a nice long weekend.
Monday March 20th 2016 The long day begins today, how about booking a model in between meetings or perhaps at the end of day and get the VIP treatment.
Tues March 21st 2016 As the sun sets today you will want to take the stress away and meet an exceptional date, try calling us and you will meet a beautiful Model that you can converse with.
Wed March 22nd 2016 If you are planning to go to Theater tonight, we can arrange an extended Date with or Elite VIP Companions, you can go to dinner without being concerned about the clock.
Thurs March 23rd 2016 So you are in town today, want to book a model not sure the type, whatever your specialty needs are Elite Bureau Club VIP always provides the highest standards of Models. We have a range from Blondie to brunette models, you will find our standards to be satisfy.
Friday March 24 th 2016 If you decide to go to a Private Event or VIP party you can take our Models anywhere, without the worry of being glared at. Our models are very Professional, they look good and Dress Appropriately!
Sat 25th March 2016 Did you take a trip to the Hampton's for the weekend, are you alone? No need to be we can provide you with great company with one of our Exclusive Elite VIP Model Courtesan's.
Sunday 26 the March 2016 If you are in New York Today and want to do a city date, we are open and here to give you a Special Time. You will meet beautiful models, VIP Models, and Elite Model Courtesan's
Monday 27 th March 2016 Are you spending Easter alone, not anymore our Select Models are available all week for a nice Date. Just book a Elite Model of your Choice.
Tues 28th March 2016 Elite Bureau Club VIP would like to announce our models are available for weekend getaway or a week away. Take advantage of your time and escape the city with one of our Top Models.
Wed 29 th March 2016 Stunning New Top Model Apple is new to Elite Bureau CLUB VIP Rave Reviews!
Sun 3rd April 2016 If you are coming into New York tonight how about going to the some of the finest Restaurants on Madison Ave, with our Models.
Monday 4th April 2016 So you are in New York tonight, give us a call Charlie in town now, Coral is back and new Models Apple and Alex.
Tues 5th April 2016 A good day to visit the Cigar bar today, why not go with our newest hottest Elite Models.
Wed 6th April 2016 If you enjoy the travel and you are seeking a Travel companion to go to your country cottage for a weekend, give us a call to arrange a date.
Thurs 7 th April 2016 Introducing new model Amy, Amy is a beautiful new European model with stunning Model looks and a charming personality.
Friday 8th April 2016 It is a nice weekend to Escape to the Hampton's with our beautiful models, call to arrange a date!
Sat 9 th April 2016 We are open today for Private VIP Parties, Private dates if you want to meet our Elite VIP Models.
Sun 10 th April 2016 Introducing our New VIP Models, Molly a beautiful German Model and our new Play Bunny Brandy who is a true delight.
Monday 11th April 2016 A new busy week beginning, how would you like to meet our new VIP Models that are turning heads, Charlie, Apple, Coral, Molly and Brandy, are our most talked about and new VIP Models
Tues 12th April 2016 If you are free today and want to book and meet a model for a Luncheon Date, how about Apple or Coral.
Wed 13th April 2016 If you have booked a Spa Date, and have no one to go with call Elite Bureau Club VIP to arrange a Date.
Thurs 14 April 2016 Special Weekend Packages are on offer at Elite Bureau Club VIP for dates exceeding 4 hours.
Friday 15 th April 2016 If you are contemplating going to an Event or Party try taking our Manhattan Elite VIP Escorts to an Event or Party.
Sat 16 th April 2016 As its getting warmer outside, you will be contemplating a nice lunch or afternoon date, how about booking a Manhattan Escort or New York Escorts, either way while traveling to New York City, you will find the Best selection of VIP escorts at Elite Bureau Club VIP.
Sun 17th April 2016 If you are traveling to Europe our International escorts are located in Europe and available for travel Dates,city dates and model dates.
Monday 18th April 2016 Special upcoming Events the Boat show, why not take a Manhattan Elite Escort to the Boat Show with you. Elite Bureau Club VIP organizes private exclusive discreet dates for VIP clients.
Tues 19 th April 2016 New Exclusive VIP Models Brandy and Natasha are getting a tremendous response from our VIP members so if you are looking for a New York High Class Courtesan Escort, trying booking either models for a super time.
Wed 20th April 2016 If you want to go out tonight and just get away from stress, escape everyone, why not take our Elite Models Escorts in Manhattan to a nice Club tonight, you can go dancing and escape to have a fun time!
Thurs 21 st April 2016 Business Executives visiting New York, can benefit from booking a five hour date with a New York VIP Escort, and Courtesan Model as Elite Bureau Club is offering special packages for an dinner date consisting of five hours or more.
Friday 22nd April 2016 If you would prefer to book a Manhattan Escort tonight, for a Dinner Date, Elite Bureau Club VIP has a beautiful selection of Exclusive Top Models, New York Escorts, and High Class Courtesan's.
Sat 23rd April 2016 Classy International Courtesan's Models available for weekend get-way, the hamptons and much more, book from a beautiful selection of top models, new models, escorts in new york and escorts in manhattan.
Sun 24th April 2016 If you have just got in from some long travels this is a perfect day to meet a Luxury VIP Escort, High Class Courtesan for a private date, and exclusive relaxation.
Monday 25 April 2016 If you are a big fan of Broadway, and like to go to musicals or theater while you are in New York and have now one to go with, just call Elite Bureau Club VIP and book a Manhattan Escort Model, or a New York VIP model, Courtesan Companion to go out with you for man evening in the City.
Tues 26 April 2016 Meet some of our new talked about models and escape New York today, visit the Hamptons in STYLE with top VIP New York, models, courtesans and Elite escorts.
Wed 27 th April 2016 A great day today to meet a select VIP model for a lunch date, Book a model in Manhattan today, and top Escort Model in Manhattan for a nice afternoon get together.
July 5 March 2016 Get a preferred weekend getaway package with our Top Elite Models, spend a stress free time and get out of the city, Elite Bureau Club VIP has special VIP Packages just call to ask.
May 1st 2016 International models book a Top Elite VIP Model at Elite Bureau Club VIP, we offer the best exclusive international models, escorts, models and courtesans, escort models in Manhattan, escort models in New York.
May 2nd 2016 If you are in New York and looking to go to Theater tonight, wondering what to do we can provide you a beautiful date, you can book a package and keep one of our elite escort models, or courtesans and attend a theater tonight.
May 3rd 2016 Traveling to Greenwich for a Business trip, not sure who to call but you are in need of company our top new york models, courtesans, can offer a special dinner and cocktails date at an exclusive restaurant in Greenwich or Stamford, or you can have the choice of just coming into Manhattan or anywhere in new york.
May 4 2016 Elite Bureau Club VIP is a Premier Manhattan VIP Service, and as a Premier service, Elite Bureau Club VIP likes to give back to our clients, so we have arranged special packages for our regular clients that call back to see our exclusive Luxury models, luxury New York Escorts.
May 5th 2016 Book a date to go out to Theater tonight, Elite Bureau Club VIP provides dates with our models for theater and opera dates.
May 13th 2016 Choose from our array of new Elite Models or top Manhattan Escorts, new Elite VIP models like Dianna and Apple are keeping clients very interested in extended dates.
May 14th 2016 If you have just arrived from Dubai and you are new to New York, and you would like to meet a New York Model, you can choose our top Courtesan's to go out on a Date with tonight.
May 15th 2016 Elite Bureau Club VIP specializes in Premier Elite Model Dating so make us your first stop as you visit New York City, our International models, VIP model, and VIP escorts offer outstanding model dates.
May 16th 2016 In town from London, take an exciting date with our Top VIP models and have a super night out in New York Ciy.
June 30th 2016 Yes we are open for the long weekend. The Hampton's or New York, we will be open and taking bookings all weekend!
Jully 15 2016 Looking for International Models in the city,look no further,Elite Bureau Club VIP has the Finest NYC International Models.
July 20 2016 A hot day in the city why not book our Top Exclusive VIP Models to the HAMPTON'S.
August 1 2016 We are offering Dinner and a Cocktail Date at the Plaza. Call to Reserve.
August 2 2016 Planning a Birthday Bash,book our VIP Models, Escorts Models for a fun time in NYC.
August 8 2016 Introducing our new models, Zara and Kendra, already gaining interest,call to inquire.
August 10 2016 Book a Dinner and Cocktail date tonight and meet some of the finest Companions in New York, Exclusive Top Models.
August 14 2016 If you are going to the Lincoln Cent re you will want to take a Model from Elite Bureau Club VIP.
August 15 2016 Elite Bureau Club VIP introduces New Models Amanda and Amelia, both High End Fashion Models.
August 16 2016 In the City tonight Book a Top Model from Elite Bureau Club VIP.
August 17 2016 If you are going to the Hampton's you might consider taking one of our Luxury Models.
August 18 2016 It is Thursday night in Manhattan today, get yourself a beautiful date and Model Tonight, meet our new model Zara.
August 20 2016 Are you going to the Hampton's this weekend, meet our new Model Kendra, shes hot new and turning heads.
August 21 2016 Book any of our 2 Elite VIP Models and get a package Date at Elite Bureau Club VIP.
August 25 2016 Meet our new Hot Blonde Model Amelia. Amelia is a Top Fashion Model, Cover girl up for Guess.
August 28 2016 Gentlemen, Please note Gemma Stone will be returning to Elite Bureau Club VIP next Monday as we have decided to iron out our differences, and she would like to return to work. So Gemma will be here next monday and back to work.
Sep 2nd 2016 Are you back from your long holidays take advantage of booking our top Elite VIP Models.
Sep 4th 2016 Announcing Charlies New Hot Photos! Charlie is a Top VIP Model at Elite Bureau Club VIP.
Sep 6th 2016 In between meetings with nothing to do, meet one of our Top Elite Models for Luncheon which starts at noon.
Sep 10th 2016 Have you meet Melissa and Zara, both new, hot Brunettes at Elite Bureau Club VIP book at Date with either or both!
October 10th 2016 Announcing New Models Amelia and Celine taking NYC by storm.
October 23rd 2016 Are you planning a short trip, or a getaway, our Models are available for trips, weekend get away and charter.
Oct 24 th 2016 Planning to go to a major Event and need someone to accompany you, Elite Bureau Club VIP can accompany you to any major event ing the city.
Oct 25 th 2016 If you are in town this thanks giving, Elite Bureau Club VIP will be open though all major Holidays.
November 12 2016 Meet our stunning new Model Hiedi, go out and have a super date with Hiedi.
November 14 2016 If you are in New York This Evening take our Ladies out for cocktails and Dinner, call now for more info.
November 18 2016 Elite Bureau is now taking dates during the date, call and book our Models for a Luncheon Date.
November 22 2016 Christmas is around the corner with that Elite Bureau Offers Delightful Christmas and New Year Packages.
Dec 5 2016 The winter begins, the bitter cold, take our Models this evening for a Cocktail at the Bar and keep warm tonight!
Dec 15 2016 We will be open for this Christmas and New Year, call in advance to book a Top Model.
Dec 24 2016 Elite Bureau is open Tonight and we offer special Christmas Packages for Extended Model Booking.
Jan 1st 2017 We are open all Day Today for any singles looking for a New Years Date.
Jan 10th 2017 We are open for Luncheon Dates today.
Jan 14 th 2017 Book a Model for a Birthday Bash, you can keep our models the entire evening.
Jan 25th 2017 Top VIP Model visits Miami , Palm Beach, get a chance to meet Apple, Top Stunning International Model. Call 646-575-4117.
Jan 28 th 2017 Meet New Models, Linda, Estelle, and Victoria all available for Quality VIP Dates call now 646-575-4117.
Feb 5th 2017 Dine with our Models and get a Exclusive Package, for a date lasting five hours or more.
Feb 10th 2017 Book a Top Elite Model and go on a Exclusive Date this coming Valentines Day, you will meet NYC'S Finest Elite Escorts.
Feb 12th 2017 Announcing Top Models in Town Now. Apple, Charlie, Victoria, back in town, book a date with our Top Models.
Feb 13th 2017 We are Open For Valentines, to find out more click here, Book a date with our Top Elite Models.
Feb 28th 2017 Just arrived in New York and looking for a City Date book our Models for Luncheons, Dinner, Extended VIP Dates.
March 2nd 2017 If you are a lover of Theater or Opera, you will probably love to take our Top VIP Models to any Event in Manhattan.

March 7th 2017 Meet our New Sexy Models, Estelle, Tiffany and Claire, all very beautiful Elite Courtesan Models, available now.
March 10th 2017 Charlie is in town Town and taking all VIP appointment, book an exclusive Top Model Date with Stunning Charlie. Top NY Escort
March 15th 2017 Dating in New York can sometimes be tedious, at Elite Bureau Club VIP we understand the necessity of giving the Best Customer Service which is why we remain to be a Highly Reputable Number One Agency in New York. Visit our web www.elitebureauclubvip.com
March 18 th 2017 We are open the Easter, call to inquire about our Easter Packages.
March 25 th 2017 Heading to the Hampton's Elite Bureau has the Finest Escorts in The Hampton's book a Evening or weekend Date.
March 26 th 2017 In town today and want to meet a Top Model, Meet beautiful Model Estelle, new to Elite Bureau Club VIP.
March 30 th 2017 Meet our Top New Models available Now Pricilla and Melanie, stunning hot new girls.
April 2nd 2017 Book a Duo Date with Pricilla and Melanie, fun Beautiful New Hot Models, call to reserve 646-575-4117
April 10 th 2017 We will be open During Easter, call and inquire about our Special VIP Easter Packages.
April 15 th 2017 Enjoy a fabulous Luncheon with our Top New Courtesans Models Pricilla and Melanie.
April 20th 2017 If you are in New York this week you might consider to book Dinner and Theater with Beautiful Model Apple.
April 27 th 2017 If you are a Top International Celebrity in New York, consider meeting Elite Bureau Club VIP Models, top Rated International NYC Escorts Service, offering discrete Private Dating Services.
May 2nd 2017 Meet the Finest Top Quality Escorts in New York, Elite Bureau Club VIP caters to Affluent International NYC VIP'S.
May 4th 2017 As the weather improves, most of us spend time in the Hampton's, book beautiful Elite Escorts while your are in the Hampton's. Elite Bureau Club VIP serves East Hampton, South Hampton, Bridge Hampton, and all affluent locations in the Hamptons NYC.
May 7th 2017 Spring is here, yet it is still cold outside, how about booking a Top Elite Model for a Romantic Dinner Indoors.
May 10th 2017 Announcing our Fabulous New Top Models, Riley, Tammy and Anna, sexy beautiful, all working is Fashion are available for VIP Booking Now! Call 646-575-4117
May 15th 2017 Weather is improving, so if you are in the Hamptons and need a Date for a Exclusive Party Anna comes highly recommended!

May 25 th 2017 If this is your birthday month, have a super time, book our Top models for a Exclusive Birthday Bash!
June 5th Get a chance to meet Beautiful Models Elite Model Priscilla, and Melanie, new to Elite Bureau Club VIP.
June 10th On a hot month as June, you will consider taking our Models for Luncheon Afternoon Dates, and enjoy the outdoors.
June 19th Spending the Season in the Hamptons, our Top Models are available for Dinner Dates in the Hamptons.
June 26th Going away this weekend, why not meet and book a Top Model and go to any special Events for the month of June.
July 2nd Meet Top New Models Elite VIP Abigail and Monica, who quickly got recent and new excellent reviews.
July 10th Schedule and Exclusive Luncheon Date today with our select and lovely Models.
July 16 th Meet new Beautiful Model Blair beautiful British Rose.
July 20th Elite Bureau Club VIP offers Exclusive VIP Models in the Hamptons, East Hampton, South Hampton and Bridge Hampton NY be sure to meet some of NYC'S Finest VIP Models
August 10 2017 Take our Models out to Lunch by the Pool side, today and have a super afternoon.
Sep 2 2017 Book two models and take advantage of our summer VIP Packages.

September 16 2017 New Luxury Models Visiting town now and available at Elite Bureau Club VIP, Reserve Now 646-575-4117.
September 28 2017 Our Top Models are available for weekend getways, to the Hampton's call now to book a Model 646-575-4117.
October 4 2017 If you are visiting NY this fall Elite Bureau Club VIP Introductions provide the Finest New York, Manhattan Escorts.
October 10 2017 Planning a Theater Date Tonight, Book our Models for the Evening and Recieve a Package for dates lasting 12 hours or more.
October 14 2017 New Top International Models available at www.elitebureauclubvip.com call to reserve 646-575-4117
October 25 2017 Meet our Beautiful Luxury Models and book a Date for any VIP Event available in New York, our New York Escorts, provide discreet High Class Escort Model Dates.
October 27 2017 In New York, why not spend a quality City date with our Exclusive International Escorts, exclusive to the Elite Bureau Club VIP.
November 10 2017 Elite Bureau Club VIP is open during all Major Holidays, we are open for Thanks Giving 2017, Christmas Eve 2017
Christmas Day, 2017, New Years Eve 2017, New Years Day 2018. Book our Top Models for the Holidays and ring in a wonderful Special Evening, for Christmas and New Year.
November 15 th 2017 Special Packages available for longer extended VIP Dates this fall call our Booking Line Now 646-575-4117.
November 24 th 2017 Book a Dinner Date tonight with our Top Models and get a Special VIP Package.
Dec 5 th 2017 Preparing for the holidays can be exhausting, so why not book a Candlelit Dinner and try to unwind.
Dec 16th 2017 Elite Bureau Club VIP is Open For Christmas and New Year 2018. Book a Model for the Holidays.
Dec 25th 2017 Happy Christmas to you All We are open Christmas Eve, Christmas Day and all New Year 24/7.
Dec 31 2017 Book a Top Model for New Year and get an Exclusive Package for the Evening only at Elite Bureau Club VIP
Jan 1st 2018 Happy New Year From the Models and Staff at Elite Bureau Club VIP 2018. We are OPEN TODAY!
Jan 15 th 2018 If you want to do some fine tunning after the New Year you can take our Models to a Spa this week.
Jan 28th 2018 Meet our High Class New Supreme Models available Now!